Bank of Canada keeps interest rates on hold in January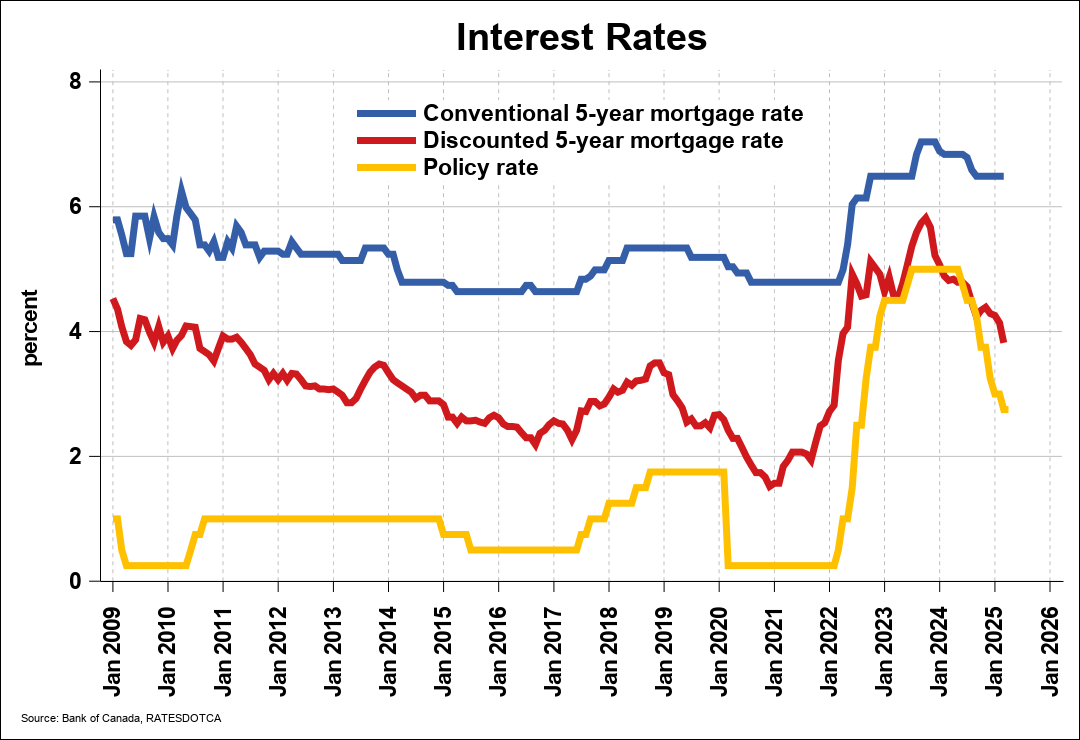 In line with financial market expectations, the Bank of Canada announced on January 22nd, 2020 that it was keeping its trend-setting overnight lending rate unchanged at 1.75%. The Bank rate has remained at this level since the fall of 2018.
Heightened geopolitical tensions were cited as a risk to the outlook, although much of the announcement focused on weaker than anticipated economic performance at the end of 2019. The Bank remained focused on developments in consumer spending, the housing market and business investment; if these sectors continue to underperform as they did at the end of 2019, the Bank may lower rates in order to stimulate spending and investment.
The Bank slightly lowered its forecast for economic growth in 2020 to 1.6% but expects growth to come in stronger in 2021, raising its projection to 2% for next year.
The updated Monetary Policy Report which accompanied the announcement stated that housing market conditions were firming across country, with emphasis on British Columbia, Ontario and Quebec, while the Prairie region remains soft.
Higher than anticipated home price growth was flagged as a risk that the Bank is wary of and will continue to monitor in its evaluation of Canadian household vulnerabilities, particularly if "growth in housing outpaces fundamentals".
The overall tone of the announcement prompted an increase in the chances of a rate cut before the end of the year from financial markets.
On January 22nd, the benchmark five-year lending rate was still 5.19%, where it has remained since being trimmed in July 2019 by a quarter of a percentage point. All mortgage applicants must qualify for financing based on an interest rate no less than the benchmark five-year lending rate, even if the mortgage is for less than five years.
Canada's major chartered banks are currently advertising five-year fixed mortgage interest rates of around 3.4%. Homebuyers can often negotiate the interest rate for mortgage financing based on their creditworthiness and the degree to which they do other banking business with the mortgage lender.
The Bank of Canada's next interest rate announcement will be on March 4th, 2020.