National Employment Trends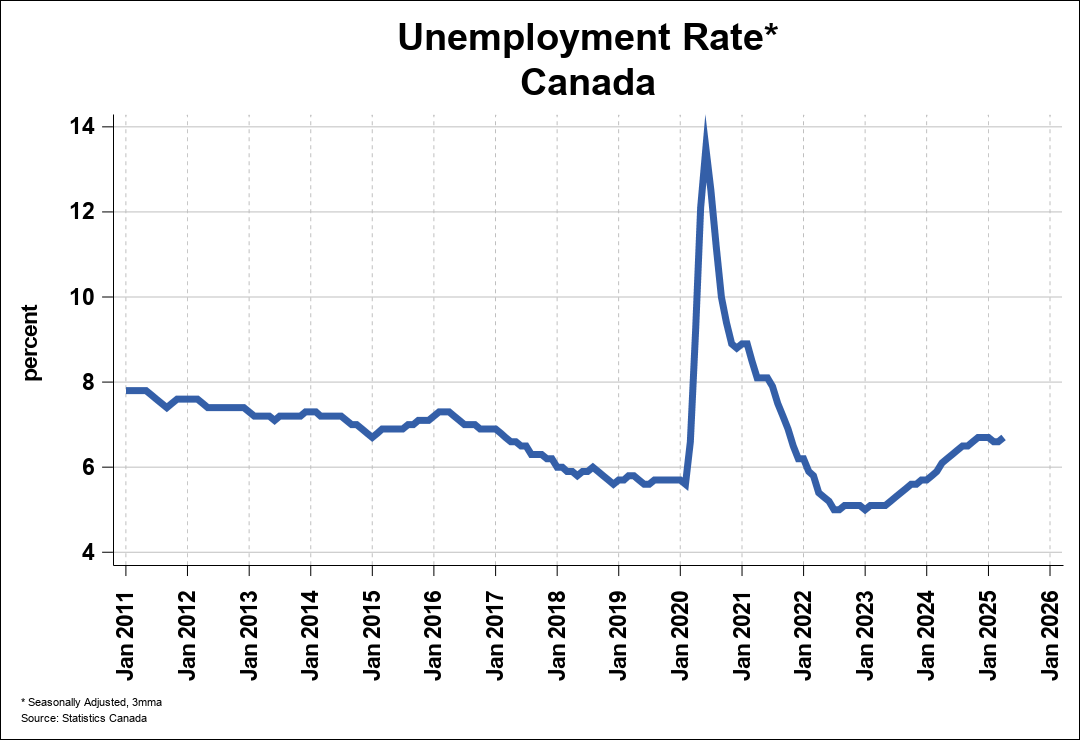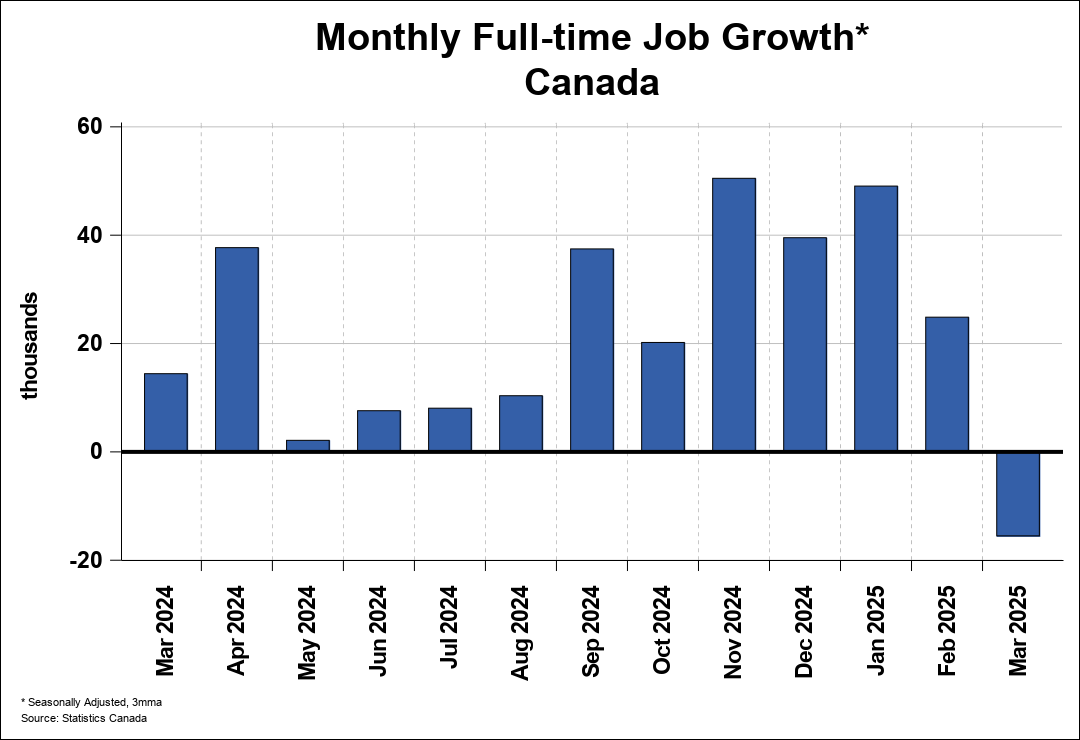 The unemployment rate in Canada was 5.6% at the end of February 2020, down 0.1% from the previous month. This was the lowest monthly unemployment rate on record.
The number of full-time jobs was up from the end of the previous month to a new monthly record.
There were 35,700 more full-time jobs in February 2020 compared to a month earlier. A loss of 5,000 part-time positions led to an increase of 30,700 total jobs in February.
Full-time job gains were based heavily in Ontario, New Brunswick, and Quebec, making up for losses in Alberta, British Columbia, and Newfoundland & Labrador.
Full-time job gains occurred mainly in manufacturing, trade services, the financial sector, and information & culture services.
These gains offset losses occurring mainly in natural resources, business & building services, education, and accommodation & food services.
* All figures are seasonally adjusted, 3-month moving averages. Seasonal adjustment removes normal seasonal fluctuations.